Problem
Adobe partnered with Sony Animation Studios for their upcoming film, 
Spider-Man™: Into The Spider-Verse
. We designed visuals for a social campaign that challenged the creative community to create their own "Spider-Verse" inspired artwork utilizing Adobe Creative Cloud products.
Solution
Our team worked together with Adobe and Sony Animation to strategize how to bring this idea to life through compelling digital content and design. Inspired by the animation style of the movie, we played with visuals that married both brands together to create a unique look. Struck by the film's dynamic and textured graphics, our team stepped up to the challenge to build a bold and modern brand design system that could match it. We created our own library of textured artwork that ranged from glitches to spider webs to cityscapes, pairing each design with high contrast type and an energetic color palette. For each social contest post, design and content teams worked together to create a visual story that would excite audiences to participate and click through appropriate links to learn more information.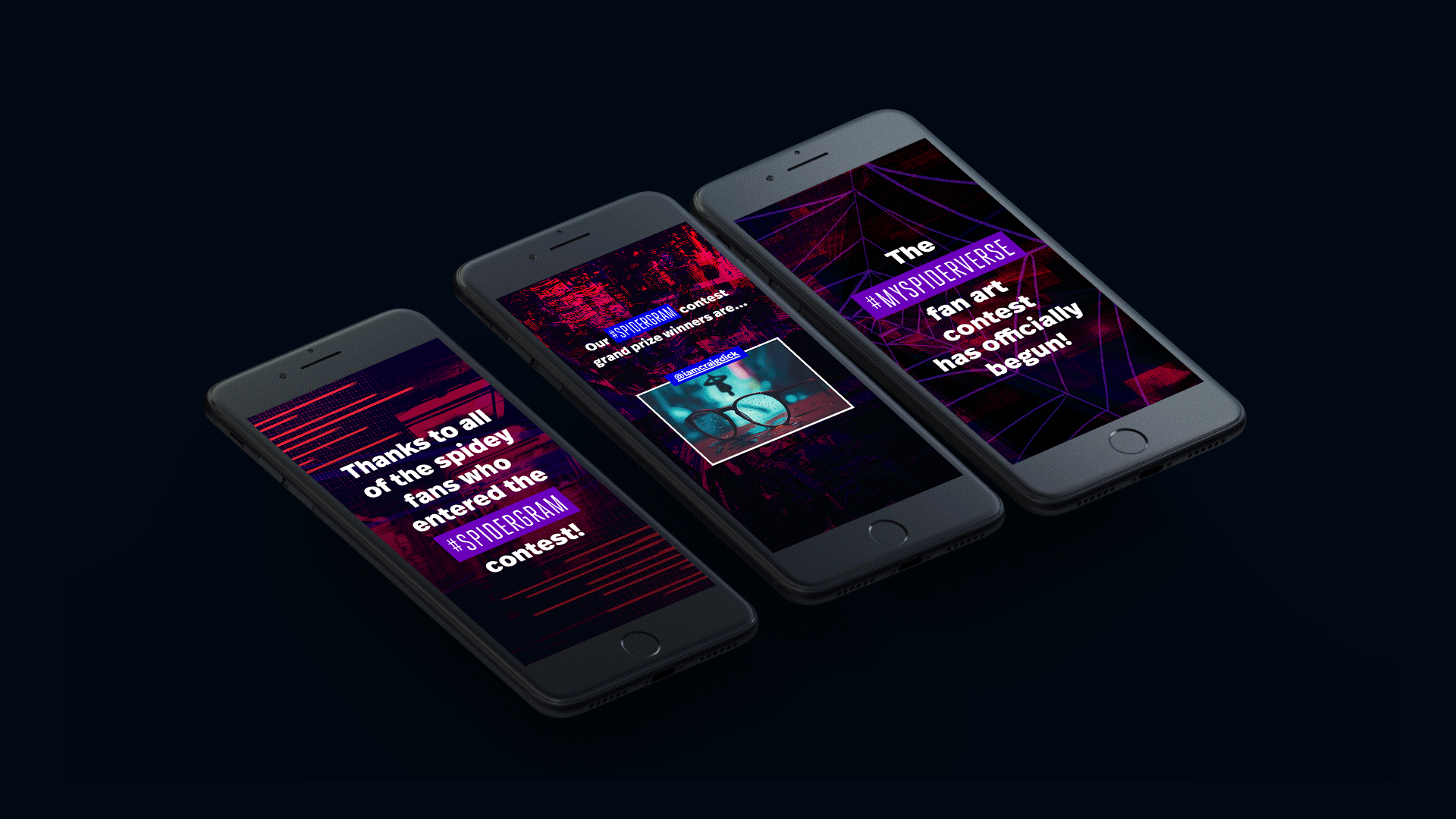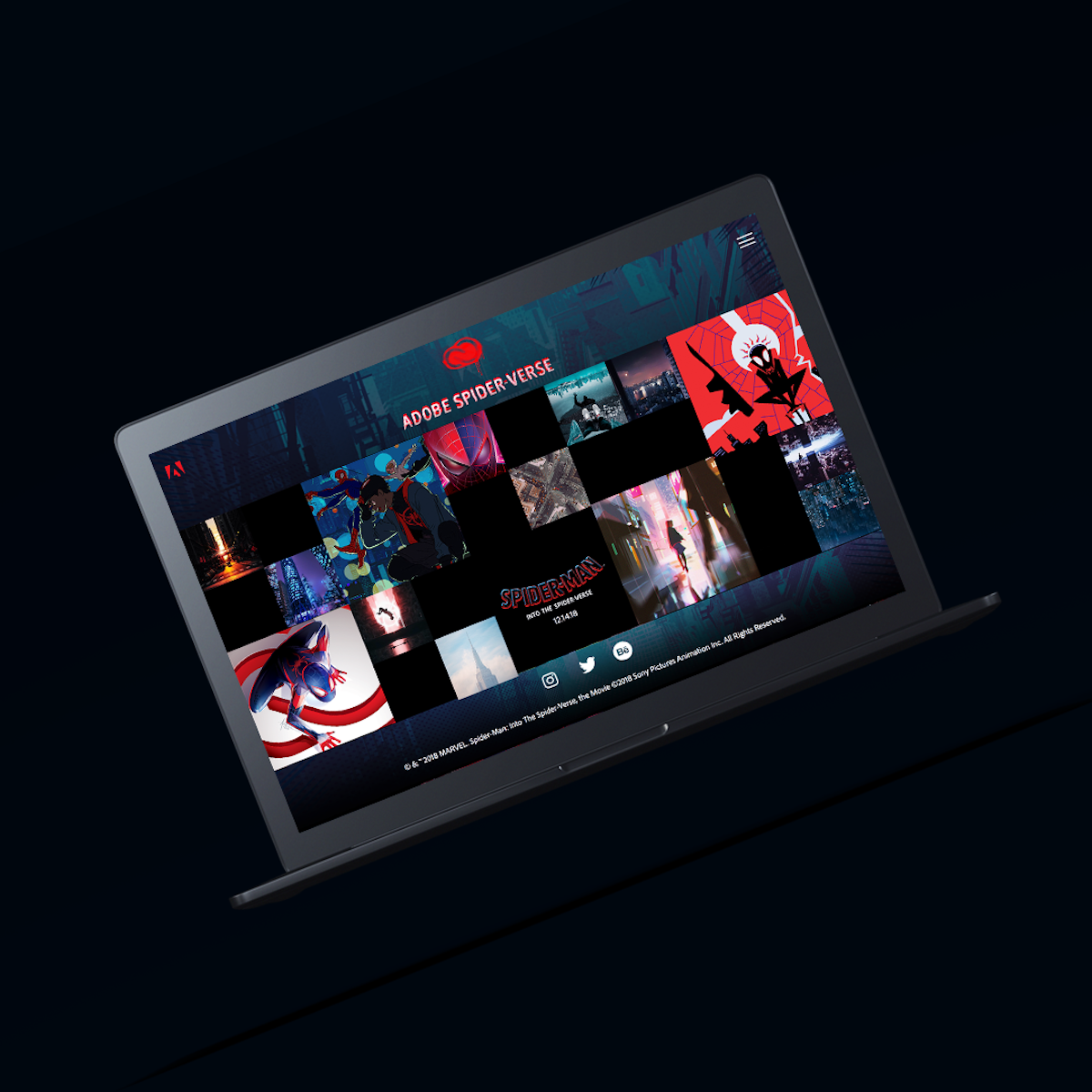 Agency: 
outlier by OutCast
Art Director: 
Carla Marin
Lead Designer: 
Lauren Takayama
Junior Designers: 
Diego Gutierrez, Adina Sayef
Content + Social Strategy: 
Kristin Sauchak, Emmalie Kipp, Lindsey Delgado, Blake Bestard, Jordan Renshaw